Still Windy and cold but got a free site done ;)
Well today still makes me want to go to bed until it is warm out, but I managed to get some work done and get a new free site done. This one is for my fantasy site, Fantasy Worlds For Women

This free site explores the world of Nora, a nurse who has always had a fantasy of having sex in one of the examining rooms of the doctor she works for. When the doctor goes out of town on vacation, she has the opportunity to get her wish and act out her fantasy!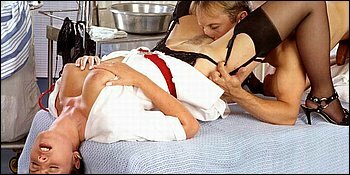 Take a look at the free pics at Naughty Nurse Nora and when you are done, visit Fantasy Worlds For Women and live out ALL your naughty little fantasies!
MORE...