What is YOUR favorite fantasy? Being an Amazon Queen and having your servents please you? Being discovered by lusty handsome pirates? Office sex with your hot boss?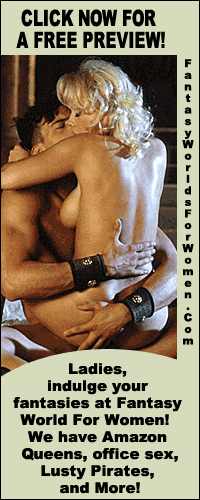 CLICK NOW for Fantasy Worlds For Women and Explore your fantasies...

Glen had no idea that his secretary Tara had the hots for him! When she showed up with a report wearing a not there skirt, thigh high stockings and fuck me red pumps, he found out just how determined she was to boink the boss.

---